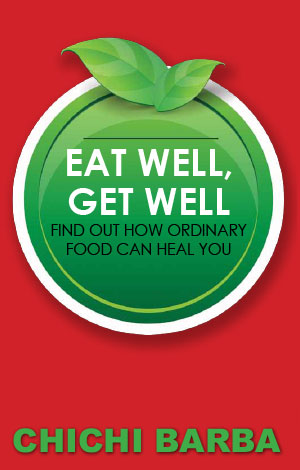 Eat Well, Get Well
₱170.00 – ₱225.00
Are you eating your way to an early death?
Here's the fact: Out of the top 50 causes of death in the Philippines, 40 are food-related. Diet-induced diseases cause coronary heart disease, stroke, hypertension and diabetes.
In these pages, you will learn how to eat healthy and how to heal yourself naturally.
Chichi generously recommends simple remedies that are easy to prepare using easy to find ingredients you can get from your local market.
Find out how to heal illnesses like colds and cough, fever, or itchy rashes using materials readily available in your kitchen.
May this book be your guide in your journey to good eating habits and a healthy lifestyle so that you can be all that God wants you to be.
To get free monthly newsletters from Chichi Barba, just subscribe to tinyletter.com/chichi