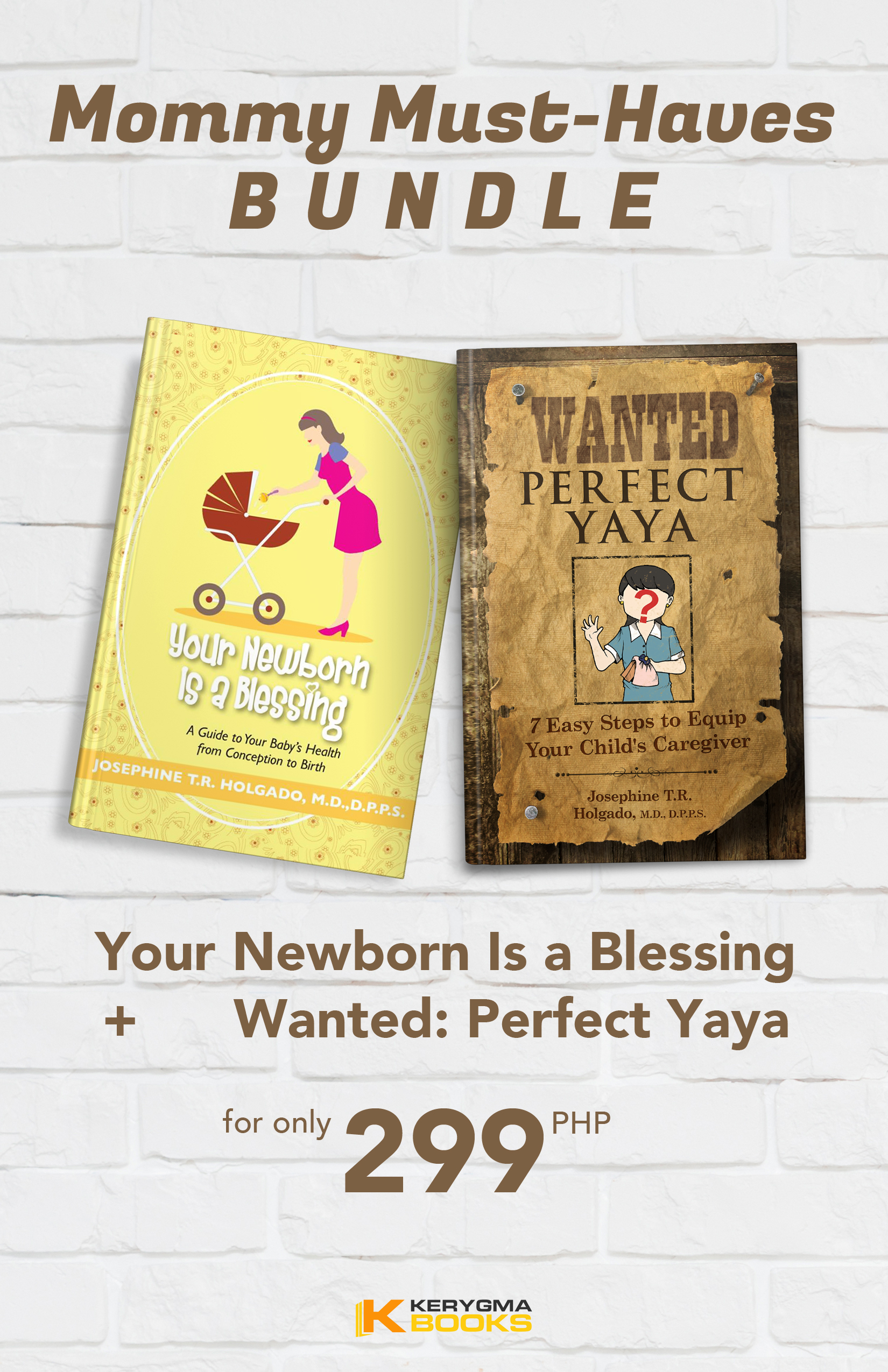 Mommy Must-Haves Bundle
₱299.00
Out of stock
BACK-TO-BACK MOMMY MUST-HAVES BY DR. JOSEPHINE HOLGADO!
—
Your Newborn Is a Blessing: A Guide to Your Baby's Health From Conception to Birth
ARE YOU STILL SCARED OUT OF YOUR WITS, BUT STILL WANT TO BE HANDS-ON IN CARING FOR YOUR BABY?
Do you have the proper armor to face a battle with a crying baby? Don't worry! Be brave! This book will show you how you can:
Care for your newborn with the right skills, tools, and frame of mind
Determine the nuance of every act or expression that your baby makes
Find out the need to screen for the presence of congenital diseases to prevent complications like mental retardation and death
and many more!
Wanted: Perfect Yaya: 7 Steps to Equip Your Child's Caregiver
Do you want a caregiver whom you can trust to take care of your baby when you're away from home?
Are you a working mom?
Are you a father who is an OFW?
Do you have to leave your child in the hands of someone even for a brief moment because you have an errand to do?
What characteristics are you looking for in someone who will watch over your precious one that will ensure your baby's safety?
The greatest fear of every parent is to hear horror stories from their kids about how their "yaya" or nanny treated them when their parents are not around.
This book will show you how you can:
Find a true C.A.R.E.G.I.V.E.R for your precious baby
Determine the necessary vaccines and preventive measures to protect your child against common diseases
Know the proper nutrition for your infant diseases
Recognize the early signs and symptoms of an acute illness in your child
Look for the appropriate activity for your baby
Find the right mental stimulation to enhance your child's intelligence
Improve your child's emotional quotient to make her happy and satisfied
Trust in God's unconditional love, warm embrace and watchful eyes in your search for the perfect yaya