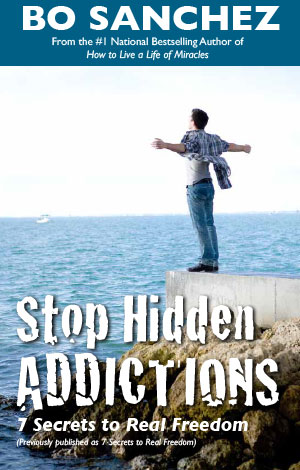 Stop Hidden Addiction
₱170.00 – ₱350.00
Your Path to Healing Starts Here
Prepare to be set free from your bondages!
With the honesty that we've come to expect from Bo, he shares how even as a religious leader; he was a porn addict and approval addict. He details his harrowing experience – the uncontrollable urges, the insanity, and the ugly shame that ruled his life.
More importantly, in this life-changing book, you'll learn Bo's path to healing – and how you, too, can be healed. You'll learn the seven powerful secrets that can set you free and give you the power to reclaim your life and fulfill your dreams:
Secret #1: Discover What You Really Need
Secret #2: Focus on Your Ambition, Not on Your Addiction
Secret #3: Love the Sinner and the Saint Within
Secret #4: Create a New Outer World
Secret #5: Redefine Yourself
Secret #6: Get Rid of Toxic Faith
Secret #7: Take Charge!
Read this book and change your life forever.
Description
In this new book, Bo shares the steps he took to deal with his addictions and his path to healing that enabled him to fulfill his mandate to preach the Gospel to thousands. It reveals the seven powerful secrets that can set addicts free – and give the power to reclaim their life and fulfill their dreams.