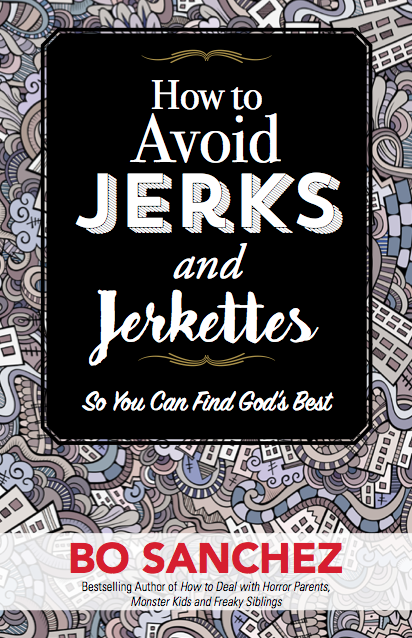 How to Avoid Jerks & Jerkettes
₱170.00 – ₱300.00
Avoid a Lifetime of Misery!
Many marriages end up broken today. Or they stay together but are miserable together. Is there a way to make marriage beautiful forever? Bestselling author and international speaker Bo Sanchez believes there is. He says that the most important way of saving a marriage is before it starts. In this very practical book, he wants to teach singles (1) how to choose the right person; and (2) how to be the right person.
Warning: Some of the stuff you'll learn here will be tough. It won't be easy to swallow. But a little pain today is better than a lot of pain tomorrow.
In this book, you'll learn…
8 Red Lights that tell you the person you're dating is a jerk
The one thing that is more important than compatibility
6 Wring Reasons to push through with the marriage
The 3 Steps to Attract the Right Person into your life
7 Hard Questions you need to ask yourself before saying "I do."
(Note: Married people need to read this too – so you can teach your kids! Save their marriage before it starts.)
Description
How to Avoid Jerks and Jerkettes So You Can Find God's Best by Bo Sanchez