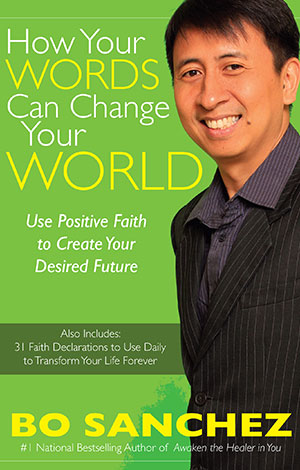 How Your Words Can Change Your World
₱170.00 – ₱350.00
WARNING: Faith Words Are Dangerous!
Faith words aren't mere positive affirmations.
Faith words are portals for the supernatural power of God to flow into your life. Because word aren't just sounds or noise. Your words can be imbued with God's creative power.
Yet many people are so clumsy and careless with their words!
That's why the Bible says that death and life are in the power of our tongue (Proverbs 18:21). People cause their own problems – and make them worse – by their careless speech.
But if you think this book is just about changing your vocabulary, think again. In this transformational book, bestselling author Bo Sanchez writes that you can change your entire life perspective – from destructive negative faith to powerful positive faith.
31 Faith Declarations Included
This book also includes Bo Sanchez's 31 Faith Declarations.
He dares you to say these Faith Declarations each day for the next 31 days – with joy and conviction – and see what changes will happen to your future!
Read this book and shape your future forever.
Description
HOW YOUR WORDS CAN CHANGE YOUR WORLD
Use Positive Faith to Create Your Desired Future
Also Includes:
31 Faith Declarations to Use Daily to Transform Your Life Forever
by BO SANCHEZ