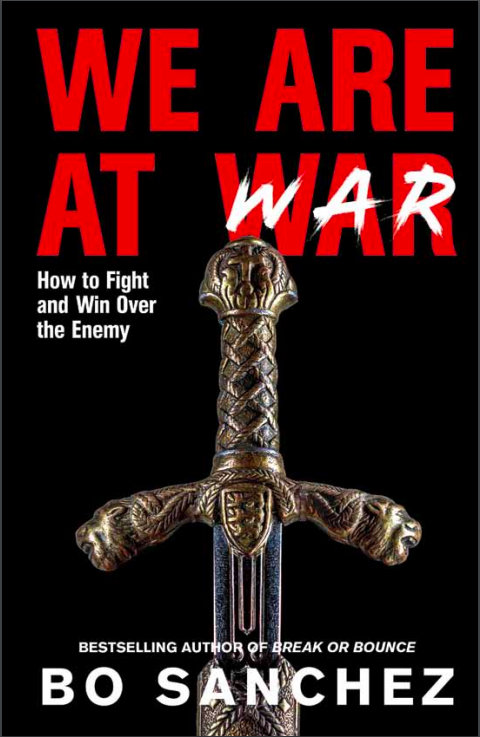 We Are At War
₱220.00 – ₱375.00
Are You Battle Ready?
Unaware of the inner battle for your heart, mind, and soul? Beware— that's exactly how the devil wants you to be—unconcerned that there is a foe who prowls about like a roaring lion waiting for someone to devour (1 Peter 5:8).
Yes, the devil is our enemy and he's all around. Some of us are oblivious about the spiritual war raging in our world. And it's happening "in here"—in our mind, in our heart, in our soul. Here's the reality: Every decision you make is a battle in this eternal war between good and evil. One of God's greatest gifts to you is your free will. Yet your free will is the battleground where good and evil are fighting each other.
Learn how to fight—and win—in this battle:
• Take the three most important steps to fight against the enemy
• Uncover the most powerful way the enemy attacks us
• Understand the lies about superstitions and symbols
• Know the malevolent ways the devil moves in the world
• Use your seven-piece armor from God's arsenal
Get ready to fight and overcome the enemy, in Jesus' name!