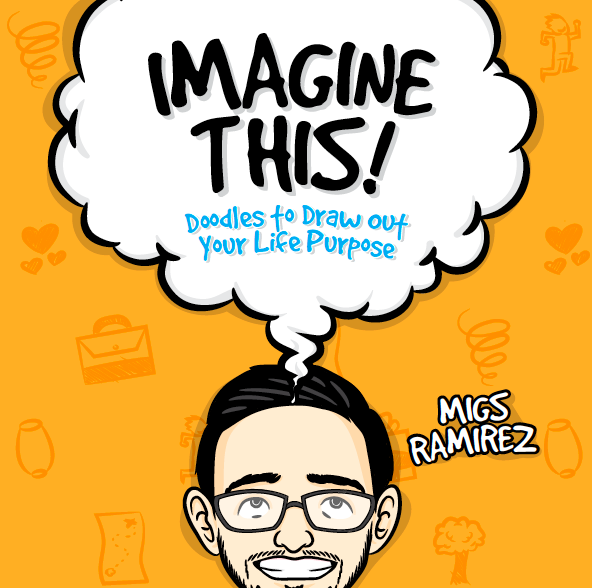 Imagine This!
₱170.00
DISCOVER YOURSELF IN A CREATIVE WAY!
The book you are holding is a collection of images, all about yourself. It is a creative toolbox containing symbols that will draw out the answers to your deepest questions: Who am I? How do I move on from my past? How do I make my dreams a reality?
Using the power of images, Imagine This! uses your doodles to unleash your subconscious and unlock the chains of insecurity, anger, rejection and fear that have been holding you back in life.
Teaching valuable lessons he has learned in his own journey, Migs is a trustworthy guide in helping you discover the most powerful sketch in the world – You!
Imagine This! is great to use as meeting icebreakers and sharing starters for community gatherings, team building sessions, classroom discussions, and for meaningful conversations with family and friends.
Discovering yourself has never been this creative It's time to Imagine and Doodle your best life!