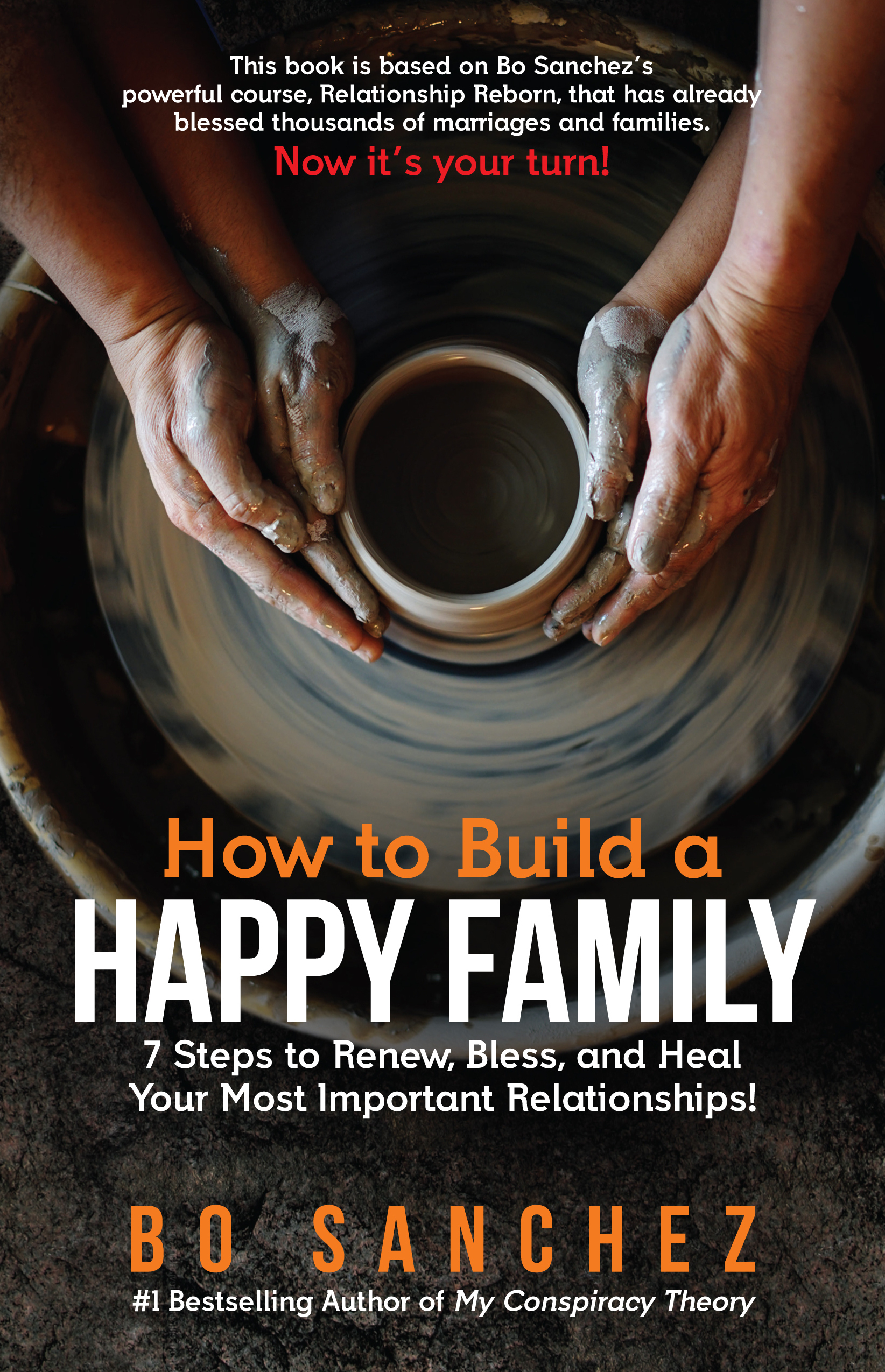 How To Build A Happy Family
₱170.00 – ₱325.00
Your Family Needs Renewal – or It Dies. Here's the Solution.
For years, Bo's readers (and fans) have been asking him to write a book on family life.
"Please, Bo, we need it badly!" they'd say.
But somehow, after 18 bestselling books, he never felt it was the right time to write a book on family life.
Until now.
Explaining the long delay, he writes, "Today, I feel I have the credibility. I'm no longer speaking out of thin air. I'm not speaking from lofty theories but from my firsthand, face-to-face, belly-to-belly, nitty-gritty, daily grind of being married to my beautiful wife of 12 years and raising two of the greatest boys on the planet. And what have I learned? That family life is like pushing a luggage cart overflowing with three suitcases and four balikbayan boxes, complete with a squeaky left wheel, up a steep ramp in the old Manila International Airport."
With incredible depth, humor and simplicity, you'll be swept away by Bo's powerful message in this book.
Ger ready to be very blessed!
Description
YOUR FAMILY NEEDS RENEWAL – OR IT DIES.
The family life is like pushing a luggage cart overflowing with three suitcases and four balikbayan boxes, complete with a squeaky left wheel. But inspite of these factors, Bo gather lessons from his own life as a married man and a father and shares to all his readers on how he could able to push his own cart