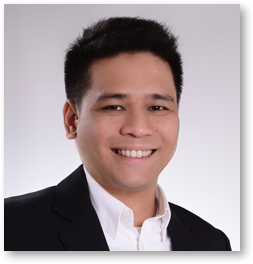 JPAUL HERNANDEZ
Author of A Young Man's Manual to a Successful Life and How Underdogs Can Become Overcomers
JPaul Hernandez helps people win.
He is the President of Alpha Logistics, and also the President of FFP Consulting.
He is an international speaker and best-selling author of How Underdogs Can Become Overcomers, How To Overcome Financial Stress and A Young Man's Manual To a Successful Life.
He specializes in Motivation, Finance, and Leadership. He is also a Catholic lay preacher with Bro. Bo Sanchez for The Feast Greenhills and The Feast Ortigas-Galleria.
JPaul is a certified (NLP) Neuro-Linguistic Programming Practitioner by the American Union of NLP. He has a bachelor's degree in Behavioral Sciences major in Organizational and Social Systems Development from De La Salle University - Manila.
Visit his website at www.jpaulhernandez.com, and his weekly videos at bit.ly/JPaulVlogs.