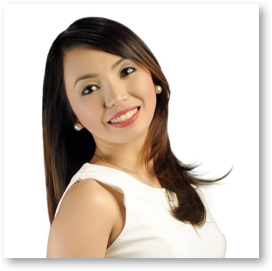 Vea Panturas
Author of Home Away From Home
Vea Inojales Panturas was born and raised in Davao City, Philippines. During her childhood and teenage years, she actively participated in the community outreach programs of her school. She was one of the 1999 Chief Girl Scout Medalist (the highest award a Girl Scout could have, given by the Malacañang Palace) and one of the 1999 Outstanding Girl Scouts of the Philippines.
Vea wrote for her school's publication when she was in Grade 6. As a high school junior, she became a layout artist for their yearbook and eventually became the chief layout editor during her senior year.
She is a registered nurse in the Philippines and eventually moved to Singapore six years ago. Given the challenges of an OFW, she considered herself among those who were lost — and with God's grace, she was brought to the Light of Jesus Family Singapore through her friends whom she calls her "angels."
Moved by how her community has helped her, Vea served in the welcome ministry at the Feast. One day, she was called by God to go back to her passion — writing. She wrote for the weekly Feast Bulletin that eventually led to an article published in Kerygma magazine (the leading Catholic inspirational magazine in the Philippines). She is also a member of the marketing group and one of the PR/ VIP relations servants for the Kerygma Grand Feast Asia in Singapore (the counterpart of the Kerygma Conference — the biggest inspirational event in the Philippines founded by Bo Sanchez) since 2013.
Given the loop of inspiring people that surrounds her, she found her purpose for writing a book dedicated to Filipino migrant workers.
Currently, Vea still lives in Singapore and primarily works as an ICU nurse while continuously serving God happily at the Feast Singapore. She is also a member of the Success Speakers Club and the Truly Rich Club.