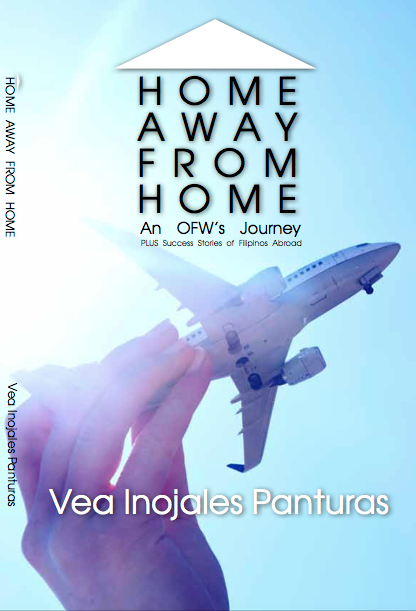 Home Away From Home
₱150.00 – ₱250.00
Working abroad is one of the most challenging and fulfilling things that a person will experience in his or her lifetime.
Leaving the comforts of one's home for another country requires a lot of courage and sacrifice, yet it is very rewarding.
Whether you're thinking of working abroad or are already a seasoned overseas worker, this book will inspire you to be the best you can be wherever life takes you.
In this book, Vea shares the important lessons she has learned working as a nurse in Singapore. Her journey will make you reflect on your own as you ponder on God's Word.
You will also find valuable insights from Filipinos who have made it big overseas in their respective fields, inspiring you in your own journey to success. Learn from BBC News anchor Rico Hizon, Channel News Asia news anchor Timothy Go, Ricky Carranza of Style Dance Industry in Finland, Vikki De Jesus, volunteer at Migrant Skills Training Program, entrepreneur Precious Gomez-Sia, and Ely and Bernadette Cruz of The Feast Singapore.
This book contains helpful advice that will equip you if you are planning to work abroad for the first time.
Just remember that wherever your dream may take you, you are never alone. Wherever you may be, your Home away from home is in the arms of a loving God who will be with you where you go.