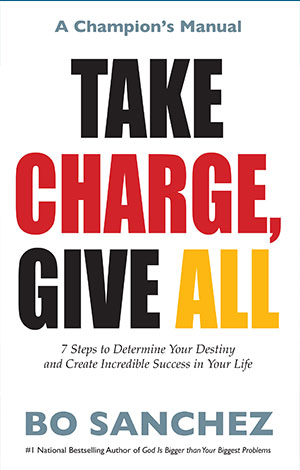 Take Charge Give All
₱170.00 – ₱345.00
Are you stuck in life?
People are imprisoned by their present problems.
They want to go forward with their dreams but they're lost.
They want to succeed in life but nothing is happening.
No matter how much they pray.
No matter how much they read the Bible.
And they ask, "How can I get unstuck and finally become successful in life?"
In this life-changing book, bestselling author Bo Sanchez answers that pressing question with a simple reply: "Take charge, give all."
In these pages, Bo invites you to take charge and give your all in seven crucial areas in your life.
Focus
Identity
Emotions
Values
Time
Talent
Treasure
Are you ready to determine your destiny and create incredible success? Then this book is for you.