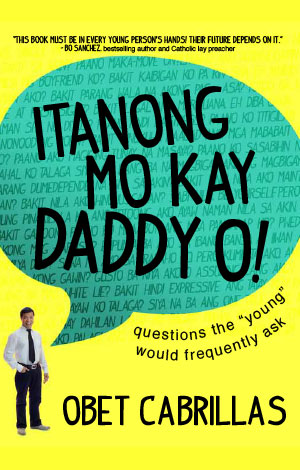 Itanong Mo Kay Daddy O!
₱170.00
Find the Answer to Your L ife's Deepest Questions
Mayroon bang gumugulo sa kalooban at isipan mo?
Huwag kang mag-alala. Itanong Mo kay Daddy O! might just have the answer you've been w aiting for.
This witty book w ill answer the most pressing questions of your life. From matters of the heart to concerns about family, friends and faith, Daddy O gives valuable advice and guidance that you need to help you live a godly, happy and fulfilled life.
This book contains questions from real people who are searching for life's meaning and purpose. Daddy O answers and shares precious w isdom coming from his own experience of God's grace and the lessons he learned in the university of life. These questions may be your questions, too. Their enlightenment, healing and freedom can also be yours.
Daddy O invites you to a journey of questions and answers.
Ultimately, Christ is the answer.
If Christ is the answer, what is your question?
Itanong mo kay Daddy O!
This book will bless your life.