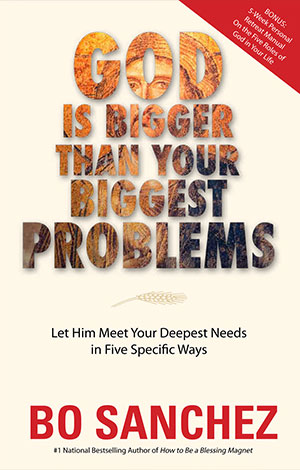 God Is Bigger Than Your Biggest Problems – E-book
₱170.00
"Your problems are big because your God is small."
This is the real problem of many people. We allow our worries and fears to be bigger than our God.
But this little book in your hands will help solve that problem for you. If you want to enlarge you trust in God, and experience more of His blessings in your life, then your prayers are answered. Because this powerful book by bestselling author Bo Sanchez, God is Bigger than Your Biggest Problems, will do it for you.
Through his inspiring stories and piercing insights, you'll discover a very big God. Specifically, you'll discover God as Father, Leader, Provider, Healer and Protector.
Soon, you'll stop telling God how big your problems are. Instead, you'll start telling your problems how big your God is.