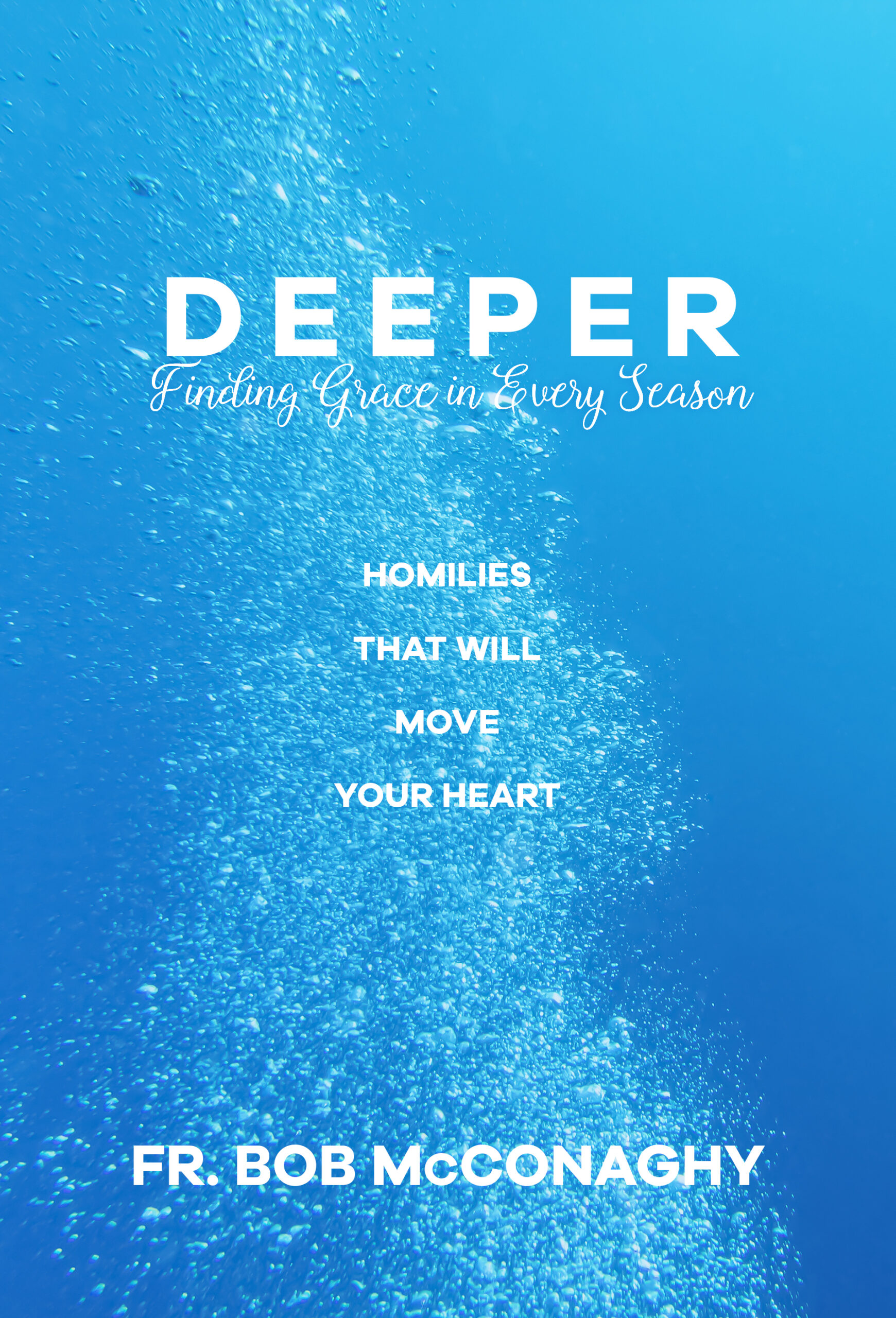 Deeper: Finding God's Grace in Every Season
₱170.00 – ₱299.00
GOD WANTS TO BE IN YOUR EVERY SEASON
The rituals and traditions that complement our faith can be overwhelming. Or they may seem archaic to others that their response is to become indifferent to these practices and celebrations. That's why this book is a breath of fresh air to those who want to enliven their faith.
Through this soul-kindling collection of homilies, Fr. Bob McConaghy invites us to take God's hand and experience His love and presence in every season of the liturgical year.
Father Bob gives light to theological truths by presenting them in easy-to-digest stories and insights. He gives practical ways to live out your faith during Lent, Easter, Advent, Christmas, and the Ordinary Time.
 Let your spirit soak in love and grace at every season of the year as you deepen your relationship with the Lord.
SKU:

N/A
Category: Faith and Spirituality
Tags: #1 Catholic Inspirational Magazine, #1 Catholic Inspirational Publication, Affordable Inspirational books, Affordable Self-Help books, Affordable Self-Help books in the Philippines, Best Catholic Publications, Best Catholic Publishers, Best Seller Book by a Catholic Priest, Best Seller Book by a Priest, Best Seller Books in the Philippines, Book About Lent, Book about the Importance of Prayer, Book about the joy of Praying, Book by Father Bob McConaghy, Books about Examen, Books about Homilies, Books about Jesus, Books about Prayer, Books about Prayer for Catholics, Books about Prayer for Christians, Books about Praying, Books about the Eucharist, Books for Catholics, Books for Christians, Catholic Articles, Catholic Bestseller Books, Catholic Inspirational Books, Catholic Magazine, Catholic Magazines in the Philippines, Catholic Online Magazine, Catholic Publications, Catholic Self-help Books, Closer Book, Closer: Pray Your Way to intimacy with God, Closer: Pray Your Way to intimacy with God Book, Closer: Pray Your Way to intimacy with God by Father Bob McConaghy, Deeper, Homilies, How to Avoid Jerkettes, inspirational books in the Philippines, Inspirational Magazines in the Philippines, Inspiring Articles, Kerygma, Kerygma Books, Kerygma Books New Release, Kerygma Magazine, Kerygma Online, kerygma online magazine, Leading Catholic Inspirational Publication, Lent, Philippine Publications, Prayer Time Book, Relationships, self-help books, Self-help Books in the Philippines, Self-help Books in the Philippnes, Shepherd's Voice, Shepherd's Voice Publications, SVP, SVP Official