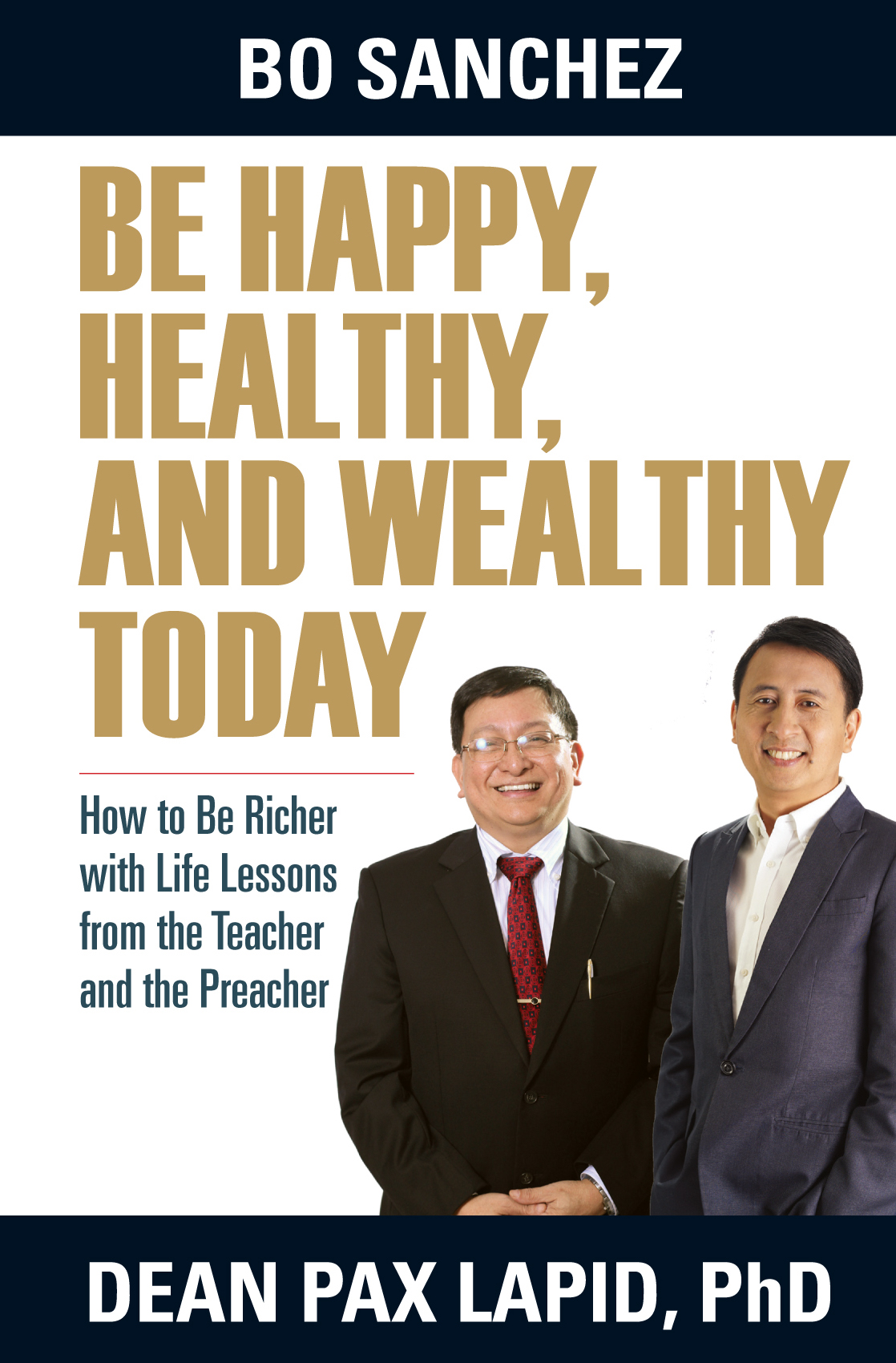 Be Happy, Healthy, and Wealthy Today
₱170.00 – ₱385.00
Do you want to change your life and be truly rich?
Don't look for complicated solutions. Look for simple ones instead.
This book contains tried and tested truths gained from the school of experience, the best teacher of all.
Dean Pax Lapid and Bo Sanchez have joined forces once again to give you the lessons you need to learn to succeed in business and in life.
They have distilled over half a century of lessons learned through living, failing, and succeeding. You will save yourself from a lot of unnecessary heartaches when you listen to them. Learn the lesson without having to go through the painful experience.
The simple truths captured in this book have the power to transform your destiny. They will help you become truly rich and happy when you apply the priceless wisdom contained here.
In this book, you will learn about:
✔️ The Dreams and Drivers to Success
✔️ Valuable Nuggets of Financial Wisdom
✔️ Snippets of Business Success
✔️ How to Live in Significance and Trust
✔️ The Pattern of a Miracle
Drink up their stories, their experiences, and their lessons. Their life lists are an invitation for you to create your own. Listen and learn from the teacher and the preacher and start living a fulfilled life. Be happy, healthy, and wealthy starting today.