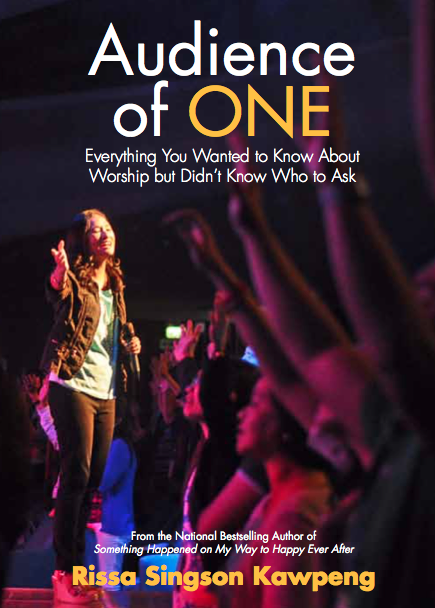 Audience of One
₱170.00 – ₱185.00
Experience God up close and personal like never before.
We have a God who wants to be known. He doesn't hide Himself or make us jump through hoops to get close to Him. He sent His Son to become the Way to His heart. When we learn to pray and worship in the manner He intended, the result is nothing short of miraculous. Why? Because there's blessing, healing, wholeness and every good thing in God's presence.
Rissa Singson-Kawpeng tackles such an ethereal topic as worship without the nosebleed, theological, pic-in-the-sky discussions. Practical, easy-to-understand and filled with stories, this book contains lessons she's learned as someone who has made worship a lifestyle.