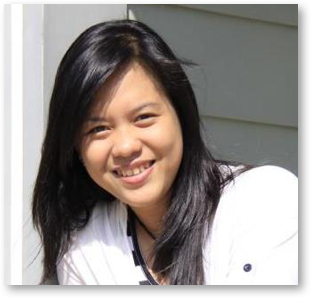 Karren Renz Seña
Author of The Lost Chronicles of Eden: CHAMPIONS
Karren Renz Seña grew up wanting to be an astronaut, but has discovered early in life that her core gifts lie in speaking and writing. She took up AB Literature at the University of Santo Tomas and finished strong — cum laude. She also took up her post-graduate degree in Comparative Literature at the University of the Philippines, but has yet to finish her thesis. She has participated in several writing workshops, such as the UST Summer National Creative Writing Workshop and the J. Elizalde Navarro National Workshop for Arts Criticism. She also taught Literature, Humanities and English at the University of Santo Tomas and had suddenly become a mother of thousands overnight.
Karren now writes for several magazines, including Kerygma and FiSH magazines, POP Mag and Rogate. She works as the Accessible Publishing Specialist of Shepherd's Voice Publications and serves at The Feast PICC Formation Ministry as a worship leader and facilitator for Bible studies. She is also a campus missionary. An advocate for writing and literature, she is a writing coach and mentor. She also conducts her own seminars and workshops on creative writing and reading, and has spoken in conferences such as the Ligaya Harvest Conference 2014. Her modules "Heart of Ink" and "Might of Ink" are her most popular yet.
Karren wouldn't mind getting flushed down the toilet as a means to get to Narnia. She also believes in Neverland and Middle Earth, and is still bitter about not receiving her Hogwarts acceptance letter.
The Lost Chronicles of Eden: CHAMPIONS is the first of her many books. Beware.
Visit www.karrenrenzsena.com and join her and Solenn as they carefully lay down their nefarious plans for world domination. The awesome kind, of course. Contact her at karrenrenzsena@gmail.com for inquiries about her coaching services and seminars.