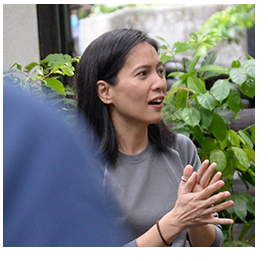 CHICHI BARBA
Author of Eat Well, Get Well
Chichi Barba is the administrator of the 52 Healing Habits Program and the Happy Healing Club of Bo Sanchez. For years, Chichi worked with the poor in remote towns and villages. In these forgotten places, where doctors or hospitals are far away, she learned from the locals various natural healing practices that she now uses in helping people get well. This unique hands-on experience has given her practical health wisdom beyond her years.
Chichi lives in Manila withher family. When she is not busy healing others, Chichi is a researcher, documenter and web content creator for various Non-government organizations and private companies.
For any inquiries, email Chichi at chichibarba@ outlook.com.