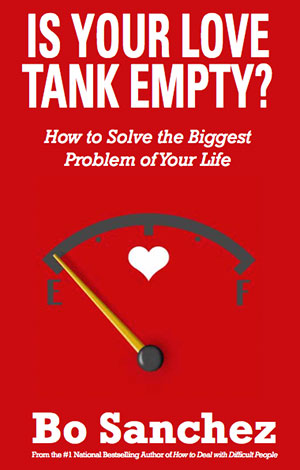 Is Your Love Tank Empty?
₱170.00 – ₱192.50
Remove The Curse From Your Relationships
Do you know of adults who still act like kids? They throw tantrums, become needy and angry. Some of them are toxic people.
Reason: Most of our problems are rooted in an empty love tank.
Relationships get cursed when you seek from another person something that only God can give – your fulfillment, satisfaction, happiness, inner peace and completeness.
Here's the truth: Only God's love can fulfill your deepest needs.
The moment God's love becomes the only foundation of your life, you can love others from a position of peace, not anguish; from a position of completeness, not lack; from a position of trust, not control.
This book will teach you how to have a loving relationships:
Honor Your Parents Even When It's Difficult
Control Yourself and Submit to Others
Love Those Who Hurt You
Show Unconditional Love
Have a Marriage That Is Full of Grace
Effectively Handle a Child's Tantrums
Parent from a Strong Foundation of God's Love
Through this powerful book, you'll learn how to let God fill your empty love tank, so that you can love others from a heart filled with real love.