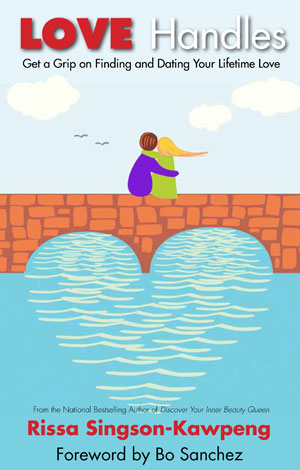 Love Handles E-book
₱170.00
Love Handles by Rissa Singson-Kawpeng
---
Finally, a dating manual that answers the questions of impatient brides!
Dating can often be confusing, mysterious or downright impossible. Whether your problem is you've never had a date or can't figure out how to get your boyfriend to propose marriage, you'll find enlightenment and inspiration in these pages.
This book will teach you:
• What to do while you're waiting for God's best
• What things you need to throw out to have a happy relationship
• The science and stages of love and how you can put these to good use in your relationship
• Practical tips on how to meet and relate with men
• Simple things you can do daily to meet your One True Love
And many more!
Each chapter ends with letters from true-to-life, wanna-be brides whose questions resonate with your own. Gleaning wisdom from Scripture, her many years of serving singles ministries and her own experience, Rissa Singson Kawpeng gives you another bestseller that will change your single life.