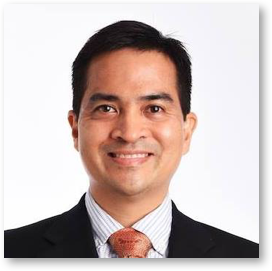 Marc V. Lopez
Author of Hit Your Life's Reset Button
Marc V. Lopez is an educator by profession. He is the principal and one of the founders of Lamblight Catholic School, a progressive educational institution with a primary focus on Christian
leadership. For over 28 years, he has given talks on the Christian life to different communities and
institutions. He has facilitated prayer camps, seminars and retreats for children, youth, young professionals and married couples. He is a devoted husband to his wife, Margot, for the past 19
years. He is a loving father to their six beautiful children. They reside in Bacolod City, Philippines.
Marc has also founded the Ignite Retreats, aimed at helping participants discover their God-given identity and destiny. Helpful for families, teams, organizations and schools. For more information about the program visit www.resetyourlifetoday.com.