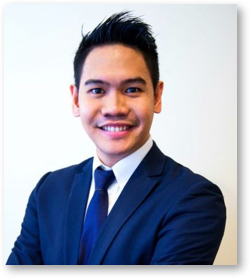 JONATHAN YABUT
Author of The World Class Coach
Jonathan Yabut is the Season 1 Winner of the hit Asian reality TV show, The Apprentice Asia, and is best-selling author of his motivational and autobiography book "From Grit to Great".
Also known as the "Millennial Guru," Jonathan is a multi-awarded marketer and HR professional with over 10 years of commercial experience in telecommunications, pharmaceutical, and aviation industries.
He is Asia's leading motivational speaker on topics involving leadership, millennials, and digital marketing. Jonathan today serves as the managing director of JY Consultancy & Ventures – a marketing and Gen Y talent consultancy group he founded in 2014 based in Southeast Asia.
He continues to dream to become the Philippines' president when he retires at the age of 45.