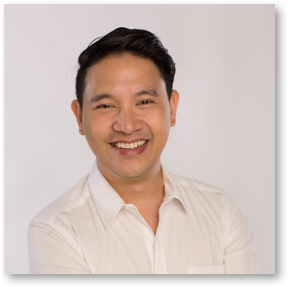 Edwin Soriano
Author of You Can Be Happy Again
Edwin Soriano is the founder and head coach of Winning Coaching, the coaching arm of Wholeness in You.They are a team of Life Coaches helping to transform individuals and corporate clients into an upgraded version of themselves.
Coach Edwin first encountered life coaching as a participant in a goal-achievement program called "Starshooters" through the leadership seminar called People Synergistically Involved. He continued his personal development by becoming a life coach for the Starshooters program and staffing various leadership and success seminars in the Philippines and abroad.
He is a certified Neuro-Linguistic Programming (NLP) practitioner under the Asia-Pacific Council of Neuro-Linguistic Programming (APC-NLP). He also took his New Code NLP Practitioner training and has since been applying these skills in real-life coaching sessions.
He completed his training under the Coach Masters Academy as part of his International Coach Federation accreditation. He was a senior trainer for TrainStation, Inc. where he conducted life coaching sessions for the seminar "Breaking Through Barriers."
Edwin has conducted life coaching sessions for trauma victims of typhoon Yolanda. He is most inspired when helping clients improve their relationships, overcome breakups, heal from phobia and addictions, resolve dilemmas, and create many other breakthroughs in their lives.
In his free time, Edwin enjoys traveling with his wife, Rezza CustodioSoriano, serving in ministry at The Feast Bay Area, blogging, reading and writing.
Edwin lives in Taguig, Philippines with his one true love, Rezza, and their four kittens: Jumper Grey, Juan Luna, Julian Stubblebeard and Justin Valley.