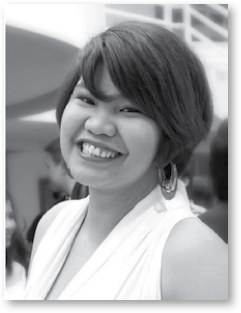 Camille Depano
Author of #HugotSaTamangPanahon
A woman of humility, faith and commitment. She is Cherry Camille Depano, the author of the bestselling book, Hugot: Understanding the Misunderstood. Having sold 10,000 copies in a month, she was awarded as a bestselling author by Shepherd's Voice Publications and National Bookstore. Being able to inspire a lot of people in their own realities, she has become a sought-after motivational speaker and retreat master in different companies, high schools, and universities around the Philippines.
With the many lives that she has touched, souls that she has inspired, and hearts that she has filled with hope through her own experiences, she has been named as a "youth magnet" and "hugot queen" by those whom she encountered in retreats and recollections. Camille is a registered nurse but finds her passion and vocation in teaching. In addition to being a writer and motivational speaker, she is also an active member of the Board of Trustees of YMCA Manila and the National Corporate Secretary of the YMCA of the Philippines. Of all that she has become, Camille never forgets to serve the Giver of gifts. In fact, she continues to serve as a lector and commentator in St. John Bosco Parish Tondo where she was the former coordinator.
She is also a campus missionary of the Feast Manila, a weekly prayer gathering of the Light of Jesus Family. With the many blessings that she has been receiving, Camille commits to live her life not just for herself, but for the Father and whom the Father loves.